WELCOME TO HÔTEL FAUBOURG MONTRÉAL DOWNTOWN
EXPERIENCE OUR DOWNTOWN MONTRÉAL DESTINATION
A truly rewarding hotel experience awaits you here in Montréal. With an excellent downtown location, just a short walk from the Quartier des Spectacles, Hôtel Faubourg Montréal provides a spacious and inviting home away from home for business and leisure guests – for a great value. Our sophisticated rooms and suites include helpful amenities like kitchenettes and free Wi-Fi access, as well as comfortable bedding and flat-screen TVs. Make every morning a good morning with our delicious hot/cold complimentary breakfast; those planning meetings here in Montréal can make use of our boardroom-style event space and coffee break catering.

Regardless of your reason for joining us at Hôtel Faubourg Montréal, you'll be delighted with our accessible location, moments from many of Montréal's most famous attractions. Explore Chinatown, the Place des Arts, Montréal Casino, and excellent shopping with ease. We are also located within walking distance of the Montréal convention center (Palais des Congrès).

Throughout your visit, our friendly staff is on hand to assist you – whether it's to answer questions about Montréal, to help make travel arrangements, or to provide you with suggestions for places to see. Join us here at Hôtel Faubourg Montréal – and discover the city in a brand-new way.
Hotel Services
An unparalleled Downtown Montréal hotel location
Spacious suites with kitchenettes with fridge and microwave
Complimentary hot and cold buffet breakfast
Free WIFI and daily newspaper
Flexible meeting and event space
Easy access to the Montréal Convention Center (Palais des Congrès)
Public Transportation
Warm atmosphere and friendly service
On-site guest coin laundry services
Slideshow
Group Rates
Planning your next event is more convenient than ever. We have incredible group offers whether traveling for business or leisure.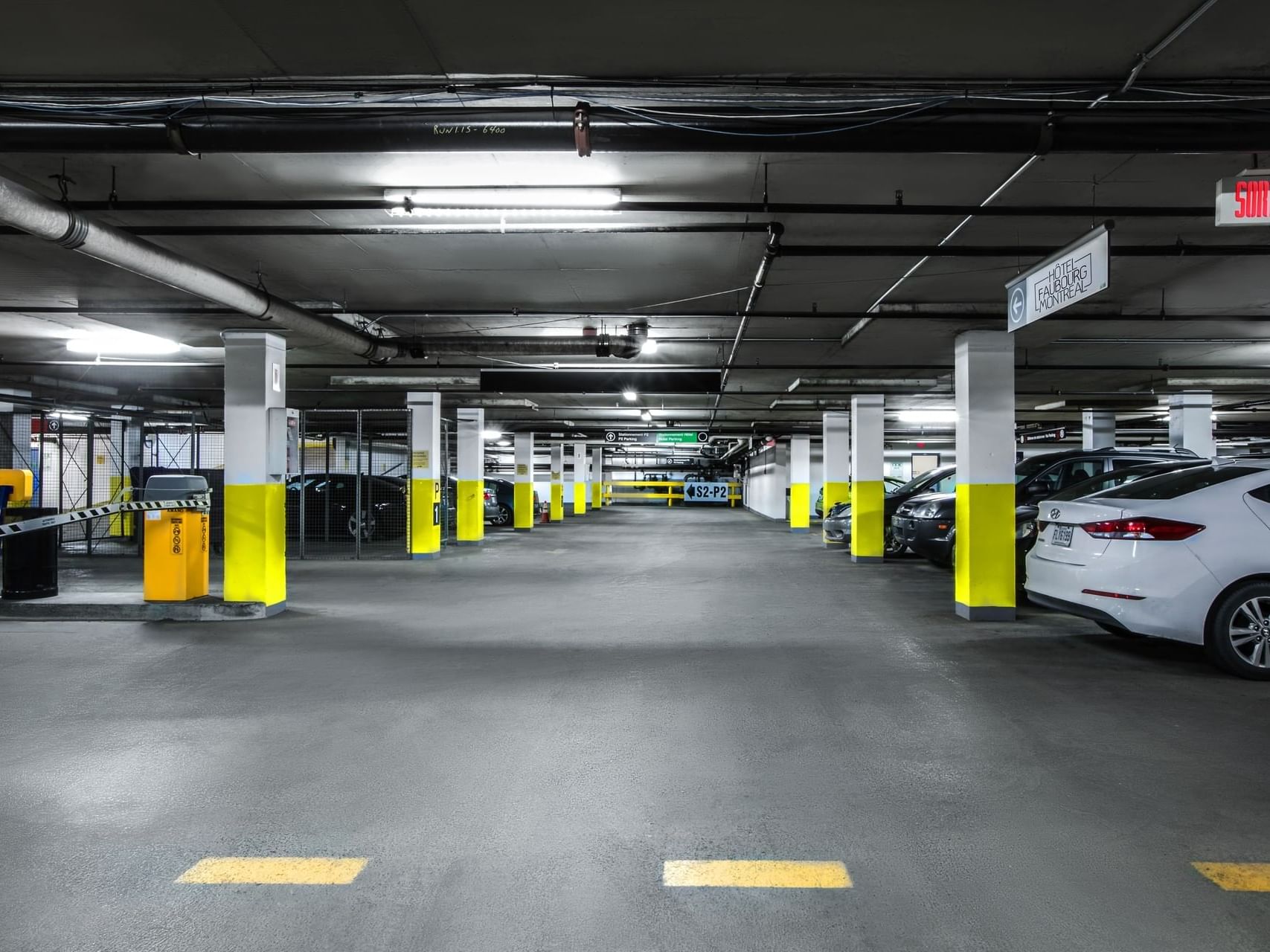 Stay & Park
Parking included per night for one vehicle with in and out access. Only underground available parking on site.